PEMF in Montville
Did you know that Pulsed ElectroMagnetic Field (PEMF) therapy helps trigger the body's innate healing powers by helping restore optimal electrical functioning cells? This therapy works at a physiological level, increasing the health of the cells in the body.
Here are some of the many benefits of PEMF: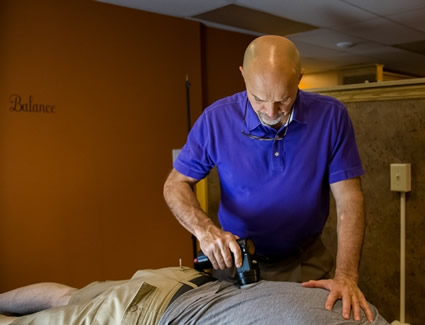 Accelerated nerve regeneration
Enhanced capillary formation
Faster healing of broken bones
Quicker recovery from surgery
Improved circulation
Improved relaxation
Improved stroke recovery
Increased energy
Increased range of motion
Increased tensile strength in ligaments
Pain relief
Reduced ADD/ADHD symptoms
Reduced insomnia
Reduced tissue necrosis
Reduction of inflammation
Stress reduction
Works With Chiropractic or As a Stand-alone Therapy
PEMF supports what we do with chiropractic. You do not need to be a chiropractic patient, however, to have PEMF therapy done in our office. If you are curious about this therapy and whether it may help you, get in contact with us and we'll discuss your case with you.
What to Expect
During PEMF, you'll sit in a comfortable chair and have something to read. You'll have to remove all electronics, including your mobile phone, since PEMF operates on electrical impulse. Typically, you'll have treatment done over several visits. We'll let you know what we think is best for you based on your case.
We're offering a free 10-minute PEMF session for any new patients that mention seeing this on the website. Schedule your time with us today and discover the many benefits of PEMF! Call now.
CONTACT US »

PEMF Therapy Montville, Norwich, New London, Uncasville, Oakdale, Quaker Hill CT | (860) 848-8977